---
Ten Things Investors Should Know Today
Many investors are carrying the scars of the past five years into 2013, perhaps to their own detriment. Some may lose money sitting in cash or fixed income while failing to recognize some long-term opportunities. Others may be too keen on trying to time the market to avoid potential downside.

"If you're a worrier, which I am, you can find new things to worry about in the wake of good things happening," Ed Katz, advisor and senior vice president – investments at Wells Fargo in Atlanta, said. "That sort of sums-up January in the equity markets. Everyone's so gun-shy."

To clear up some misconceptions, Wells Fargo explains some of the less focused-on market trends that investors and advisors should keep in mind and also offers some timely reminders that are relevant no matter what direction the market turns.

Click ahead to see the top ten ideas that advisors and clients should keep in mind featuring commentary and anecdotes from Katz's practice.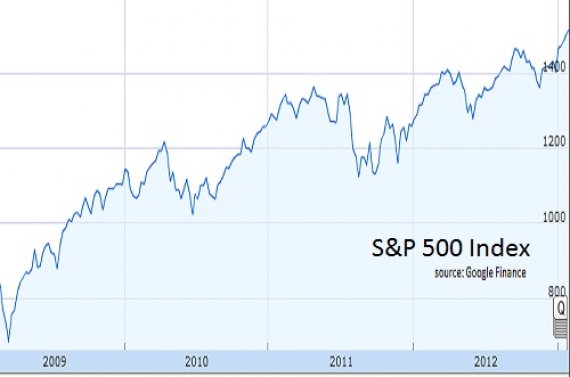 ---
The Stock Market Is Up Over 100% Since 2009
Fearful investors have flocked from equities, but that's where there has been some strong growth, Wells Fargo said. The S&P 500 index, on a total-return basis, was up 16.0% in 2012 and nearly 129% since March 9, 2009.

"There's no shortage of stuff to worry about," Katz said. "But the markets had a great 2012 and the bottom line is that it's really nice to enjoy it."