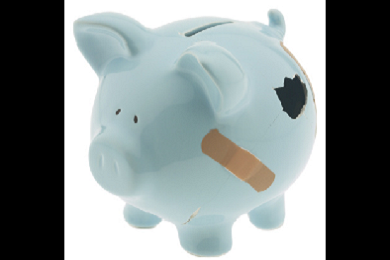 ---
Six Major Drains on Boomers' Accounts
A report by the National Center for Policy Analysis investigated how much baby boomers are spending on things like education and clothing and how that has changed over the past 20 years.


"For a number of years now, retirement and financial experts have bemoaned the fact that baby boomers and others who should be thinking about retirement saving are nowhere near ready to retire," Pamela Villarreal of NCPA said in the summary of the report. "Some blame the failure of 401(k) and Individual Retirement Account (IRA) retirement plans to fill in the gaps left by elimination of corporate pensions. Others argue that American adults of all ages are simply not saving enough."
---
Education
The rising cost of education is taking its toll on boomers. From 1990 to 2010, education expenditures jumped 80% for 45 to 54 year olds and 22% for 55 to 64 year olds.


"Thus it is not surprising that a recent analysis by the New York Federal Reserve Bank found that one-third of the nation's student loan debt is held by individuals over the age of 40," Villarreal said.


Some individuals may be carrying debts over while others may be furthering their education later in life. More likely, the report said, is that baby boomers have some of their finances tied up in helping their children pay for their college expenses and deal with loans.