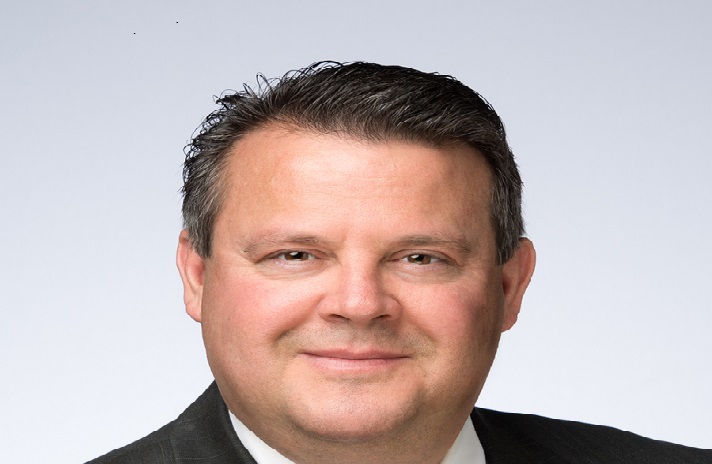 ---
A challenging time for some of the largest wealth management firms
The wealth management business experienced serious headwinds over the last quarter, with profits and revenues on the decline for most of the fastest-growing firms in the industry. Stifel proved to be the exception, with its wealth management unit posting double-digit growth on both line items.
Ameriprise and Raymond James, on the other hand, were underperformers.
Click through our slideshow to see how all three were left standing in the second quarter.
Read more: How the wirehouses stack up: Profit margins narrowHow Ameriprise, Raymond James and Stifel stack up Q1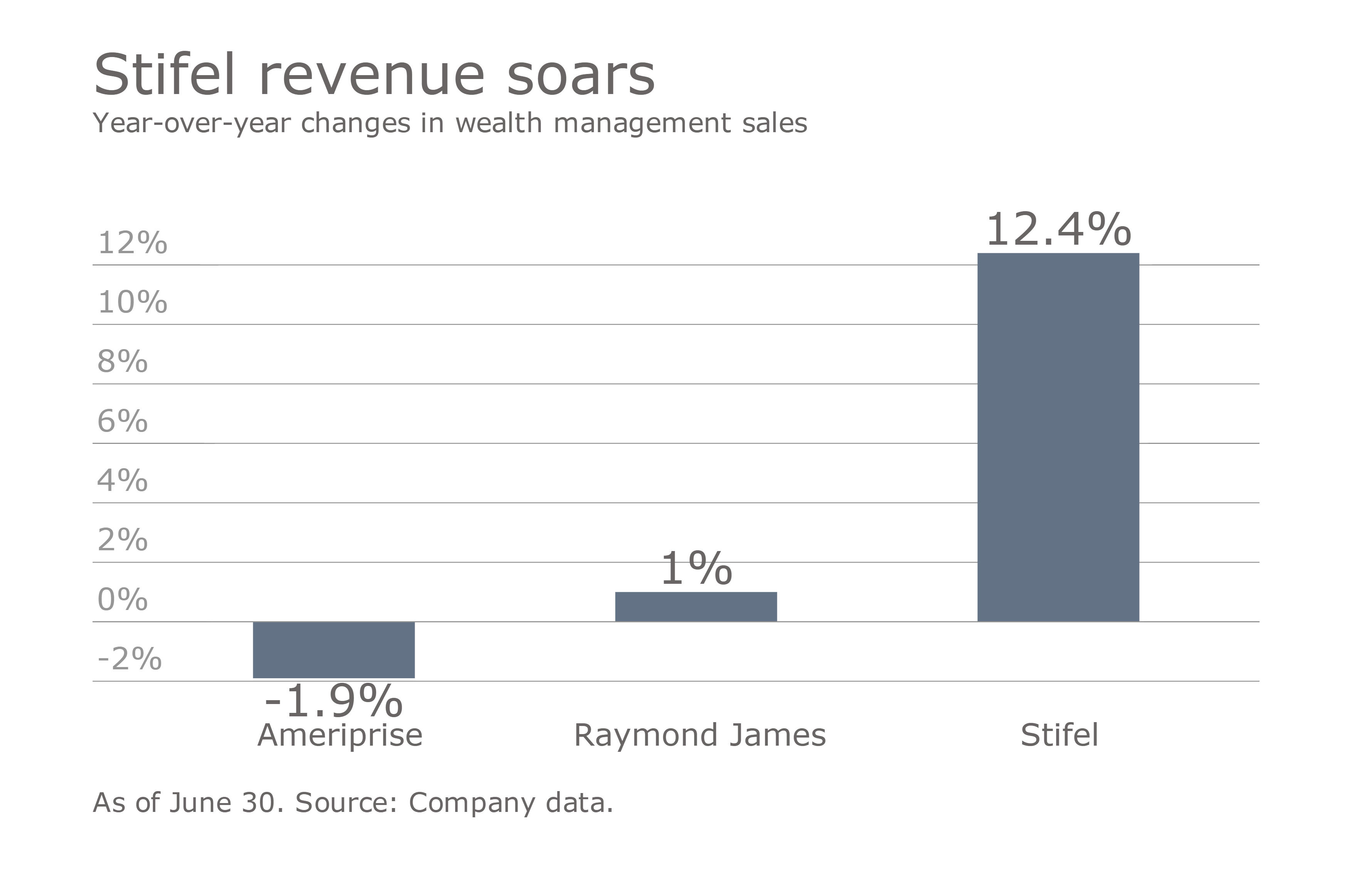 ---
A huge jump for one brokerage
Stifel led the pack in revenue growth for the second consecutive quarter this year. The firm attributes this to a rise in asset management and service fees — an increase in commission revenues, net interest income and higher principal transactions revenues. This, however, was offset by a decline in investment banking revenues and other income.
Raymond James ended the quarter with just a bump in revenue growth, attributable to account and service fee income. The slight increase was driven by fees associated with the firm's multi-bank cash sweep program — a result of an increase in short-term interest rates and an expansion in client cash balances — relating to clients' reactions to market volatility and uncertainty.
Ameriprise revenues dropped in year-over-year growth because of lower client activities and a decline in average market equity for their performance, the firm says.
Read more: Fiduciary rule forced Stifel's hand to sell IBD, CEO says