Under new leadership, Hilltop Securities aims to expand wealth unit
March 04, 2019, 1:34 p.m. EST
Hilltop Securities aims to expand its wealth management business, in part by relying on its public finance expertise and multi-channel approach to win over new recruits.
"We're one of the top municipal advisors in the country. I think that's an area where we can leverage our strength," says Brad Winges, the firm's new CEO, adding that the company sees a growth market for financial advice as baby boomers retire.
But while Hilltop may be well-known in muni markets, its small size in wealth management may mean it has not been on the radar of many advisors pondering a career change. Winges says the company aims to change that with better marketing efforts and more outreach to the advisory community.
They "need to be thinking about guaranteed income streams" because there's "not a lot of time for recovery," an expert writes.
November 15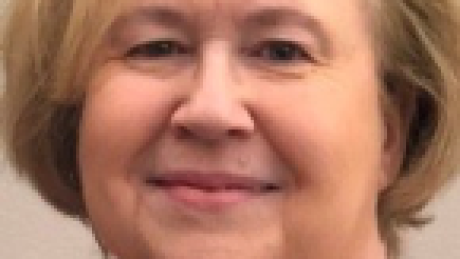 Pam Kelley is the Product Line Manager for Wolters Kluwer Tax and Accounting workflow solutions, including CCH Axcess Practice, CCH Axcess Workstream CCH Axcess iQ and CCH ProSystem fx Practice Management. She has been with Wolters Kluwer for almost 20 years, first as a business analyst, then product owner, before moving to product management earlier this year. Prior to working for Wolters Kluwer, Pam's background includes working as Development Manager for another time, billing & workflow solution provider as well as Accounting Manager in private accounting.
November 15
Damon Russel is the Product Line Manager at Wolters Kluwer responsible for driving strategic development, sales and retention, and portfolio management of document management and client collaboration solutions for Tax and Accounting Professionals. He has over 10 years of experience delivering enterprise software solutions for Wolters Kluwer customers and their clients around the globe.
November 15
Though the company has roots going back to 1946, the Hilltop brand is much younger, having been adopted after a 2016 merger of FirstSouthwest and Southwest Securities.
Winges says the company — which currently fields approximately 125 employee brokers and 225 independent brokers — wants to recruit advisors across all channels.
"My attitude is the more flexibility you have in your structure as a firm or as an advisor, the better off you are," he says, comparing it to client choice. "There are some clients who would prefer to pay commissions. Others would prefer to pay a fee one time a year [or a recurring fee]. You have to be able to do them all. You can't pick and choose."
The firm, which serves 250,000 wealth management clients, is also looking at potential acquisitions as it strives to expand beyond its base in the Southwest, Winges adds.
He took over as CEO from Hill A. Feinberg, who remains as chairman. Winges, who is now based at Hilltop's headquarters in Dallas, was previously a senior executive managing director at Piper Jaffray in Minneapolis.
Winges is a past two-term chairman of the Bond Dealers of America board of directors and he met Feinberg during his time on the board.
He was also appointed to the SEC's fixed income market structure advisory committee last year.