UBS realigns management ranks, branches
May 01, 2019, 2:42 p.m. EDT
UBS shuffled its management ranks in three divisions, realigning branches and reassigning some managers, according to memos seen by On Wall Street.
The changes follow a challenging first quarter for the firm's wealth management operations. The executive shuffle also comes following the recent merger of capital-markets teams in wealth management and investment banking in the U.S.
In Chicago, Market Head Dennis Drescher is retiring. He had been with the company for 16 of his 44 years in the business, according to FINRA BrokerCheck.
In the wake of Drescher's departure, UBS is combining two units in its Midwest division — Chicago Tower and Metro Chicago Markets — into a single entity to be led by Greg Achten. He'll oversee operations in Chicago and nearby communities such as Oak Brook and Naperville, Illinois, as well as Milwaukee and Madison, Wisconsin, according to a memo.
They "need to be thinking about guaranteed income streams" because there's "not a lot of time for recovery," an expert writes.
November 15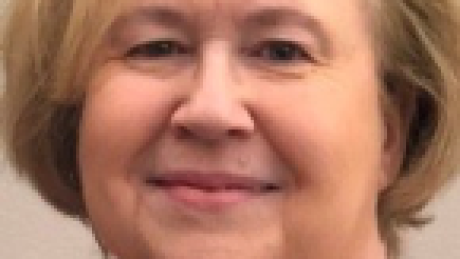 Pam Kelley is the Product Line Manager for Wolters Kluwer Tax and Accounting workflow solutions, including CCH Axcess Practice, CCH Axcess Workstream CCH Axcess iQ and CCH ProSystem fx Practice Management. She has been with Wolters Kluwer for almost 20 years, first as a business analyst, then product owner, before moving to product management earlier this year. Prior to working for Wolters Kluwer, Pam's background includes working as Development Manager for another time, billing & workflow solution provider as well as Accounting Manager in private accounting.
November 15
Damon Russel is the Product Line Manager at Wolters Kluwer responsible for driving strategic development, sales and retention, and portfolio management of document management and client collaboration solutions for Tax and Accounting Professionals. He has over 10 years of experience delivering enterprise software solutions for Wolters Kluwer customers and their clients around the globe.
November 15
Craig Tomasino, the manager who oversaw the Metro Chicago Market, will serve as branch manager in Oak Brook.
In Ohio, UBS is reducing its operational structure from three units to two (the firm dubs these units markets). These units will be led by Peter Kaldis and Jon Ramey.
UBS is also folding its Tulsa and Oklahoma City branches into its Midwest market, overseen by manager Mike Mimick.
With that change, UBS plans to dissolve its North Texas-Oklahoma market. The firm will realign some Texas branch offices into a new Texas market comprised of Midland, Tyler, San Angelo and Bryan, Texas. UBS executive Ben Tarantino will oversee operations.
UBS branches in Corpus Christi and San Antonio will fold into the Houston market, led by Scott Skinner.
Sam Parker, who oversaw the Central Texas Market, will serve as branch manager in Austin.
UBS is also making operational changes further west. Branches in San Francisco and Marin County are being folded into the firm's Northern California market led by Erin Borger. Two UBS branches in Fresno and Merced, California, plus one in Honolulu, are being added to the company's Silicon Valley market headed by Rob Giordano.
Mike Williams, who oversaw the San Francisco Hawaii Market, will now serve as branch manager in San Francisco office, according to the memo.
The changes come after UBS Wealth Management Americas reported pretax profit fell 6% year-over-year to $328 million.
While the company has the most productive advisors when compared to its wirehouse competitors, ts brokerage force has shrunk somewhat. Headcount fell to 6,790 advisors from 6,956 for the year-ago period.