Stifel recruiting sweep nets $624M advisors from 3 rivals
February 25, 2019, 11:56 a.m. EST
Stifel enticed away seven financial advisors from three rivals — five from Merrill Lynch alone — continuing the regional brokerage's recruiting push.
The St. Louis-based company stepped up hiring efforts last year, boosting headcount to 2,301 advisors at the end of 2018 from 2,244 advisors for the same period a year ago, according to Stfiel. The firm is pursuing the same strategy in 2019, picking up several large hires and opening new branches.
Among the firm's newest recruits are advisors Bill Linas and Mike Flood, who left Merrill Lynch to join Stifel in Irvine, California. They were previously responsible for $184 million and $91 million in client assets, according to Stifel.
Linas started his career at Merrill Lynch in 2004, according to FINRA BrokerCheck records. Flood, an advisor with 24 years experience, joined the wirehouse from HD Vest in 1999.
In Dublin, Ohio, Stifel picked up advisors Beth Radcliff and Richard Cochran. The duo previously worked at Merrill Lynch where they oversaw $169 million in client assets, according to Stifel.
They "need to be thinking about guaranteed income streams" because there's "not a lot of time for recovery," an expert writes.
November 15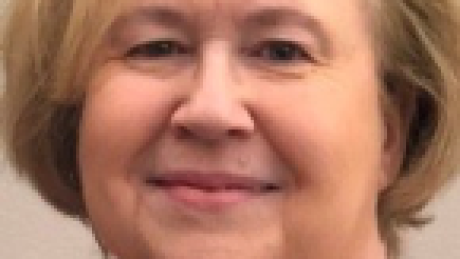 Pam Kelley is the Product Line Manager for Wolters Kluwer Tax and Accounting workflow solutions, including CCH Axcess Practice, CCH Axcess Workstream CCH Axcess iQ and CCH ProSystem fx Practice Management. She has been with Wolters Kluwer for almost 20 years, first as a business analyst, then product owner, before moving to product management earlier this year. Prior to working for Wolters Kluwer, Pam's background includes working as Development Manager for another time, billing & workflow solution provider as well as Accounting Manager in private accounting.
November 15
Damon Russel is the Product Line Manager at Wolters Kluwer responsible for driving strategic development, sales and retention, and portfolio management of document management and client collaboration solutions for Tax and Accounting Professionals. He has over 10 years of experience delivering enterprise software solutions for Wolters Kluwer customers and their clients around the globe.
November 15
Radcliff joined Merrill Lynch in 2007, having previously worked at A.G. Edwards, according to BrokerCheck. Cochran joined the firm in 2009 after 21 years with UBS. He has half a century of industry experience, according BrokerCheck.
Former Baird advisor George Charter Harrison IV joined Stifel in Bellevue, Washington. He previously managed $78 million, Stifel says. Harrison, an advisor of 24 years, has past experience at Wells Fargo and McAdams Wright Ragen, a small regional brokerage that Baird acquired in 2014.
James DiBlasi joined Stifel from Merrill Lynch in Dewitt, New York. An advisor of 22 years, DiBlasi managed $52 million, according to Stifel.
And in neighboring New Jersey, advisor Larry Lerhman left Ameriprise to join Stifel. He oversaw $50 million in client assets and is based in Shrewsbury. Lerhman is an advisor with nearly three decades experience, having worked at Morgan Stanley, Smith Barney and Merrill Lynch.
Spokeswomen for Merrill Lynch and Baird could not be reached for immediate comment. An Ameriprise spokeswoman declined to comment.