'Unauthorized transactions' result in 'substantial losses' to Atlanta broker-dealer
August 15, 2019, 5:06 p.m. EDT
A head of fixed income at IFS Securities allegedly shorted Treasurys in an off-book transaction that lost at least $10 million, according to sources, potentially crippling the Atlanta-based broker-dealer.
Keith Wakefield, former managing director at IFS Securities, was fired after the alleged illegal trades. The firm did not fully have the funds to settle those trades, sources said.
Wakefield did not comment on the allegations in a phone call, but confirmed he is no longer with IFS.
The firm has reported the transaction to regulators.
In a statement, IFS confirmed it has "reported to its primary regulators … that it has recently suffered substantial losses as a result of unauthorized securities transactions (not involving customers' assets) perpetrated by one of IFS Securities' most-trusted senior employees." The firm also confirmed it has terminated the employee.
The full IFS statement is available here.
The regulatory and criminal probes stem from the recent revelation that Chicago-based managing director Wakefield, who has worked at the firm for eight years, had engaged in off-book transactions that shorted Treasurys through a variety of platforms.
The SEC does not comment on such cases.
The firm became aware of the transactions last week when it was called upon to settle the trades and cover losses that had resulted given the recent Treasury rally. The nominal amount may have exceeded $200 million, one industry source said, citing internal employee speculation heard by the source. The losses last Friday were reportedly $10 million but have since grown to more than $20 million, an industry source said. The information could not be confirmed with the firm.
They "need to be thinking about guaranteed income streams" because there's "not a lot of time for recovery," an expert writes.
November 15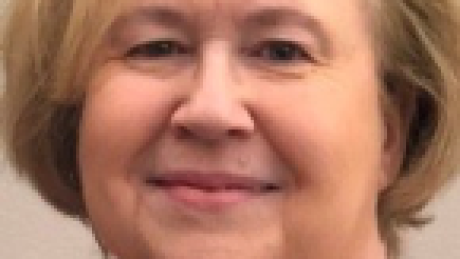 Pam Kelley is the Product Line Manager for Wolters Kluwer Tax and Accounting workflow solutions, including CCH Axcess Practice, CCH Axcess Workstream CCH Axcess iQ and CCH ProSystem fx Practice Management. She has been with Wolters Kluwer for almost 20 years, first as a business analyst, then product owner, before moving to product management earlier this year. Prior to working for Wolters Kluwer, Pam's background includes working as Development Manager for another time, billing & workflow solution provider as well as Accounting Manager in private accounting.
November 15
Damon Russel is the Product Line Manager at Wolters Kluwer responsible for driving strategic development, sales and retention, and portfolio management of document management and client collaboration solutions for Tax and Accounting Professionals. He has over 10 years of experience delivering enterprise software solutions for Wolters Kluwer customers and their clients around the globe.
November 15
The firm hopes to keep its doors open by operating under another subsidiary — IFS Capital — but sources raised questions over whether the firm could reach a clearing agreement required to conduct business given the scandal. That could be a hard sell for any firm or for regulators.
An industry source close to employees said the situation raises significant criminal and regulatory issues, including failure to properly supervise Wakefield, whether the firm imposed trading caps on employees, and the period of time during which Wakefield was engaging in the alleged off-book trades. Because they are off-book, the source said they are difficult to track. That information could not be confirmed.
The impact stands to have sweeping consequences. Beyond the criminal and regulatory actions that could loom, "the institutional customers and broker-dealers who were counterparties to the trades will see losses and the firm could see a mass exodus of employees," an industry source said. "Everybody right now at the firm is just shell-shocked and devastated."
IFS operates five corporate offices. In addition to its Atlanta headquarters, main offices are in Chicago, New York, Tampa and Miami Lakes, Florida. The equity trading desk is located in Orlando and the fixed-income desk is in Chicago.
The minority firm was founded in Pennsylvania in 1993 and became a member of FINRA in 1996. IFS Securities describes itself as a full-service independent broker-dealer with retail and wholesale advisory networks. "IFS Securities has achieved strong growth on both sides of our business," reads its website.
Nearly all bested the broader market at roughly a third the price of the average fixed income product.
August 17
The firm employs about 200 and Alex McKenzie has held the CEO's post since 2007. Sources said that figure includes about 30 municipal professionals and said the firm has grown from $300,000 in capital in 2012 to $6 million in 2019.
IFS has run afoul of regulators in the past. Most recently, the SEC reported in June that it had settled an administrative proceeding against IFS Securities, the underwriter of $6 million of bonds sold by the Harvey, Illinois, Public Library District. The SEC alleged that the firm did not act with reasonable care in underwriting the bonds and when it had a hard time finding investors, sold the bonds to another broker-dealer at a price that was not fair and reasonable. IFS neither admitted nor denied the SEC's findings.
The firm has served as lead manager on 17 small transactions so far this year with the largest at $18.8 million. It has also served this year as a co-manager on big issuers for familiar market names including California, Chicago, and Illinois. — Additional reporting by Washington Bureau Chief Kyle Glazier