Merrill Lynch: 'The thundering herd will be growing'
April 10, 2017, 11:36 a.m. EDT
PHOENIX ― At a time when Merrill Lynch's main rivals have shrinking brokerage forces, Andy Sieg, head of the wirehouse, wants to "aggressively" hire the next generation of advisers.
"Make no mistake, when you look out over the next 10 years the thundering herd will be growing," Sieg told attendees at SIFMA's Private Client Conference.
Merrill Lynch's headcount has been trending upwards as of late. The firm reported having 14,629 advisers at the end of the fourth quarter, up 1% from the same period a year ago. With the largest brokerage force among the wirehouses, Morgan Stanley reported an adviser headcount of 15,763, down 1% from the prior year.
They "need to be thinking about guaranteed income streams" because there's "not a lot of time for recovery," an expert writes.
November 15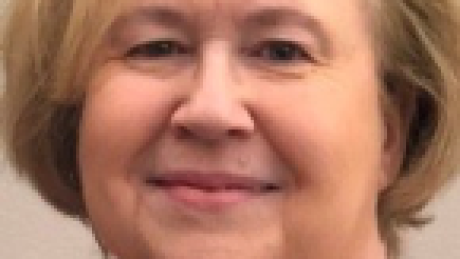 Pam Kelley is the Product Line Manager for Wolters Kluwer Tax and Accounting workflow solutions, including CCH Axcess Practice, CCH Axcess Workstream CCH Axcess iQ and CCH ProSystem fx Practice Management. She has been with Wolters Kluwer for almost 20 years, first as a business analyst, then product owner, before moving to product management earlier this year. Prior to working for Wolters Kluwer, Pam's background includes working as Development Manager for another time, billing & workflow solution provider as well as Accounting Manager in private accounting.
November 15
Damon Russel is the Product Line Manager at Wolters Kluwer responsible for driving strategic development, sales and retention, and portfolio management of document management and client collaboration solutions for Tax and Accounting Professionals. He has over 10 years of experience delivering enterprise software solutions for Wolters Kluwer customers and their clients around the globe.
November 15
A Merrill Lynch spokesperson declined to comment on whether the firm had a specific growth target, but said that the focus on recruiting and training new advisers is aimed at both replacing retiring brokers as well as increasing the overall ranks.
Sieg hinted at the criteria the firm has for taking on new talent.
"We want people who are keen on building relationships and making a difference in the lives that they serve," he said.
Sieg has said that he sees a bull market developing for financial advice due in part to the retirement of baby boomers, a point he repeated at the SIFMA conference. To ride these demographic trends, the firm will need more and younger advisers, he said.
The advisers oversaw nearly $900 million in combined AUM, and moved to Morgan Stanley, Raymond James and HighTower.
April 5
Training new advisers, however, has historically been difficult. Many trainees fail to attract enough assets to establish themselves in this business. For example, Edward Jones, which has one of the industry's largest training programs, has struggled to raise success rates.
For every 100 candidates the St. Louis brokerage firm hires, about 70% make it through training and approximately 40% survive their first years in the business, John Rahal, head of adviser talent acquisition at Edward Jones, told On Wall Street in 2015.
Sieg sees the recruitment plan as a key pillar in the firm's growth strategy. Another facet of that plan is to look for growth opportunity in approximately 150 smaller markets that are served by small or satellite offices.
"They are often understaffed because of they are out of sight, out of mind to be honest," Sieg says. "We believe that prospects and clients around them represent a very significant growth opportunity for us. We are trying to maximize our opportunities there."
Last month, Merrill Lynch assigned former division executive Ben Prince to oversee the development of a strategy to focus on those markets.