Ex-Edward Jones advisors can't solicit firm's clients: Judge
November 16, 2018, 4:03 p.m. EST
A federal judge granted Edward Jones' request for a temporary restraining order against two of its former brokers, ordering the duo not to solicit or attempt to solicit any of the firm's clients.
The dispute arose after advisors Debra Feaser and Michael Eisenbraun moved to Ameriprise's employee channel from Edward Jones on Nov. 2.
Edward Jones claimed in a lawsuit filed earlier this week in the U.S. District Court for Eastern District of New York that the advisors had violated non-solicitation agreements and taken Edward Jones confidential information that included client names and contact information. The Staten Island-based advisors denied the allegations, asserting that they took no documents and solicited no clients.
Judge Pamela Chen granted the firm's request while the two sides hash out the dispute in FINRA arbitration.
Judge Chen also ordered the advisors not to solicit any Edward Jones employees to terminate their employment with the firm.
They "need to be thinking about guaranteed income streams" because there's "not a lot of time for recovery," an expert writes.
November 15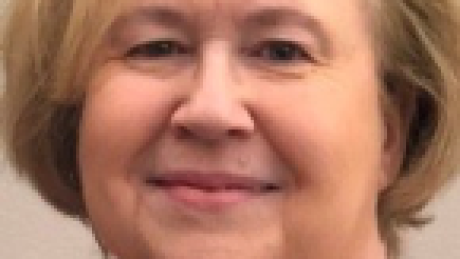 Pam Kelley is the Product Line Manager for Wolters Kluwer Tax and Accounting workflow solutions, including CCH Axcess Practice, CCH Axcess Workstream CCH Axcess iQ and CCH ProSystem fx Practice Management. She has been with Wolters Kluwer for almost 20 years, first as a business analyst, then product owner, before moving to product management earlier this year. Prior to working for Wolters Kluwer, Pam's background includes working as Development Manager for another time, billing & workflow solution provider as well as Accounting Manager in private accounting.
November 15
Damon Russel is the Product Line Manager at Wolters Kluwer responsible for driving strategic development, sales and retention, and portfolio management of document management and client collaboration solutions for Tax and Accounting Professionals. He has over 10 years of experience delivering enterprise software solutions for Wolters Kluwer customers and their clients around the globe.
November 15
But while Edward Jones got its non-solicit request, the judge's order permits the advisors to speak with clients who have already transferred assets and to accept new transfers of assets from Edward Jones clients.
The two advisors oversaw more than $150 million in assets, Edward Jones said in its lawsuit. (An Ameriprise spokeswoman said they oversaw $215 million). Edward Jones says client assets of approximately $19 million have already transferred over to rival Ameriprise.
A spokeswoman for Ameriprise said the firm and the advisors had no comment on the matter. An Edward Jones spokesman also declined to comment.
Neither the brokers nor their attorney could be reached for comment.
Feaser is an advisor of 24 years and she had been with Edward Jones since 2003, according to FINRA BrokerCheck records. Eisenbraun began his career at the firm two years ago.
Edward Jones is not a member of the Broker Protocol, an industry pact that permits advisors switching firms to take basic client contact information with them. The firm has more than 14,000 brokers in the U.S.