For $3.1M theft, advisor loses firms, gets banned and faces prison
July 08, 2019, 10:34 a.m. EDT
A former advisor who stole more than $3 million from his clients — and who "knew it was wrong as I did it" — is headed to prison for five years.
Dennis Gibb, who led the Redmond, Washington-based firm Sweetwater Investments, pleaded guilty in March to wire fraud and falsification of records, acknowledging a years-long theft of funds to pay for his own business and personal expenses, such as mortgage and car payments.
"I knew it was wrong when I did it and I knew it was wrong as I did it. I did not start out to defraud the victims as a predator would have. I developed an investment strategy that works but perverted it to my own ends," Gibb said in a statement provided by his attorney.
In addition to the prison sentence, Gibb was ordered to pay restitution to his former clients of $4.23 million and a monetary penalty to the government of just under $3.2 million.
Along with the criminal penalty, Gibb, 72, reached a consent decree with the SEC agreeing to liquidate his firm and accepting a lifetime ban from the industry. Gibb first registered his firm with the SEC in 1989.
Following sentencing, Gibb was remanded into custody and is currently awaiting assignment to a federal detention facility, says his attorney, Michael McKay, a partner with the law firm K&L Gates in Seattle.
The question of guilt was not in dispute, according to McKay, who described the proceedings as fair, adding that his client is "absolutely remorseful" and cooperated extensively with the government, once his fraud was discovered.
They "need to be thinking about guaranteed income streams" because there's "not a lot of time for recovery," an expert writes.
November 15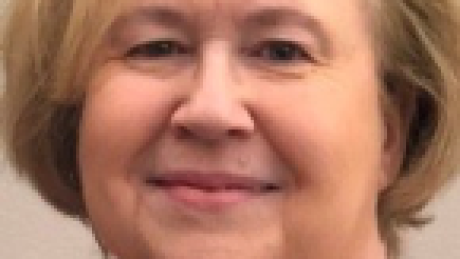 Pam Kelley is the Product Line Manager for Wolters Kluwer Tax and Accounting workflow solutions, including CCH Axcess Practice, CCH Axcess Workstream CCH Axcess iQ and CCH ProSystem fx Practice Management. She has been with Wolters Kluwer for almost 20 years, first as a business analyst, then product owner, before moving to product management earlier this year. Prior to working for Wolters Kluwer, Pam's background includes working as Development Manager for another time, billing & workflow solution provider as well as Accounting Manager in private accounting.
November 15
Damon Russel is the Product Line Manager at Wolters Kluwer responsible for driving strategic development, sales and retention, and portfolio management of document management and client collaboration solutions for Tax and Accounting Professionals. He has over 10 years of experience delivering enterprise software solutions for Wolters Kluwer customers and their clients around the globe.
November 15
"We were pleased with the sentence. It could have been a lot more, but then it could have been less," McKay says. "Dennis was prepared to accept whatever sentence the court imposed."
In 2007, Gibb began promoting a private fund called Sweetwater Income Flood, which he launched the following year — inauspicious timing, given that the launch coincided with the economic downturn. About 20 clients invested in the fund from 2007 to 2018, some of whom were older and entrusted Gibb with their retirement savings. Gibb stole $3.1 million of the $7.3 million they invested, according to the SEC's cease-and-desist order.
To conceal the theft, Gibb generated bogus account statements and tax documents, and falsely claimed on his ADV filings and in emails to investors that the fund had been independently audited. He also dramatically overstated the total assets under management at his firm and in the Income Flood fund. He later admitted having done so in the hopes of attracting larger investors to replenish the money he had stolen.
The fraud began to unravel when the SEC's Office of Compliance Inspections and Examinations visited the firm in June of 2018. Later that summer, with the authorities digging into Sweetwater's operations, Gibb hired his attorney. In October, McKay contacted the government and arranged for Gibb to come clean and offer a full accounting of his fraud.
Addressing the court before his sentencing, Gibb acknowledged his guilt and that he violated the "trust relationship with my victims," according to his statement.
"He started doing this when the market went south in '08 and always thought he could dig himself out of it, but he couldn't," McKay says.