Advisors with $470M join Stifel, RBC in latest moves
March 08, 2019, 5:08 p.m. EST
Stifel and RBC recruited five advisors who collectively managed approximately $470 million in client assets, according to spokespeople for the companies.
The moves show aggressive hiring practices at regional broker-dealers aren't slowing down. More than 400 advisors managing a total of over $45 billion joined regional BDs last year, according to hiring announcements and FINRA BrokerCheck data analyzed by On Wall Street. The data does not include all hires.
Many of these hires — including two of Stifel's new recruits — have come at the expense of wirehouses.
"They appreciate the fact that we have liability-side capabilities, but we do not push or cross-sell banking solutions," John Pierce, Stifel's head of recruitment, said in a statement.
Mark Melillo, the largest of Stifel's new advisors with $81 million in client assets, joined the firm from Wells Fargo Advisors. He is based in Yardley, Pennsylvania. Melillo had been with Wells Fargo for 19 of his 35 years in the business, according to BrokerCheck.
They "need to be thinking about guaranteed income streams" because there's "not a lot of time for recovery," an expert writes.
November 15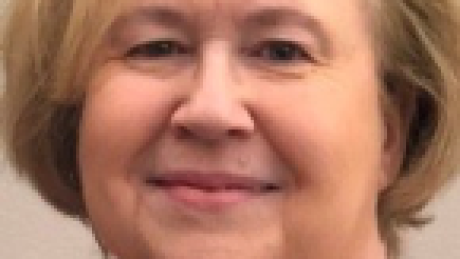 Pam Kelley is the Product Line Manager for Wolters Kluwer Tax and Accounting workflow solutions, including CCH Axcess Practice, CCH Axcess Workstream CCH Axcess iQ and CCH ProSystem fx Practice Management. She has been with Wolters Kluwer for almost 20 years, first as a business analyst, then product owner, before moving to product management earlier this year. Prior to working for Wolters Kluwer, Pam's background includes working as Development Manager for another time, billing & workflow solution provider as well as Accounting Manager in private accounting.
November 15
Damon Russel is the Product Line Manager at Wolters Kluwer responsible for driving strategic development, sales and retention, and portfolio management of document management and client collaboration solutions for Tax and Accounting Professionals. He has over 10 years of experience delivering enterprise software solutions for Wolters Kluwer customers and their clients around the globe.
November 15
In Memphis, Tennessee, Stifel hired former Hilliard Lyons advisor Allan Bowden. He was responsible for $75 million in client assets, according to Stifel. Bowden, who has 44 years of industry experience, had been registered with Hilliard Lyons since 1991.
Bowden left the Louisville-based firm ahead of its pending acquisition by Baird.
Stifel also hired Grayson Hopper from Merrill Lynch, where the Austin, Texas-based advisor had overseen $74 million in client assets, according to his new employer. Hopper had been with Merrill or Bank of America since 2003, according to BrokerCheck.
RBC's new hires, Arch Hoffman and Luna Xu, also joined from Merrill Lynch. The San Francisco-based team previously managed $238 million in assets, according to RBC. Hoffman has a decade of industry experience. Xu has four years.
Spokespersons for Merrill Lynch and Hilliard Lyons could not be reached for immediate comment. A spokeswoman for Wells Fargo Advisors declined to comment.