Ex-advisor gets 3 years in prison for $4.3M fraud
February 27, 2019, 4:15 p.m. EST
A former financial advisor, who sought a reduced sentence due to claimed mental health and addiction struggles, was sentenced to three years in prison for a $4.3 million fraud scheme, according to federal prosecutors.
Shayne Kniss, 43, previously pleaded guilty last year to one count of wire fraud with regard to Iris Capital, an investment company he founded..
Following his prison time, Judge Michael W. Mosman also ordered three years of supervised release for Kniss. He must also repay to clients more than half a million dollars he used for his own purposes.
Reached for comment, an attorney representing Kniss referred to a sentencing memorandum filed Feb. 20 in which Kniss sought a lighter punishment of home detention followed by a three year term of supervised release.
"Mr. Kniss set up a well-intentioned business he sincerely believed would be successful," the ex-advisor's attorney Conor Huseby wrote. "It was only after his inability to manage complex real estate investments, addiction, mental illness and terrible advice by his advisors and partners combined to render Mr. Kniss incapable of running the business as envisioned that Mr. Kniss began to make decisions which deviated from the promises he made to investors."
Kniss, a former financial advisor in Lake Oswego, Oregon, started Iris Capital in October 2010. He had previously spent eight years working for several brokerage firms, including UBS and Piper Jaffray, according to FINRA BrokerCheck records.
Through Iris, Kniss offered clients real estate-based investments in four funds, saying they would get returns of between 8% and 12%, according to federal prosecutors. From 2011 to 2013, 47 clients ended up giving Kniss $4.3 million to invest, but they did so based material omissions or misrepresentation he made about the investments and his management of the funds, prosecutors say. Some of the clients were over 65 and were investing a substantial part of their retirement savings.
They "need to be thinking about guaranteed income streams" because there's "not a lot of time for recovery," an expert writes.
November 15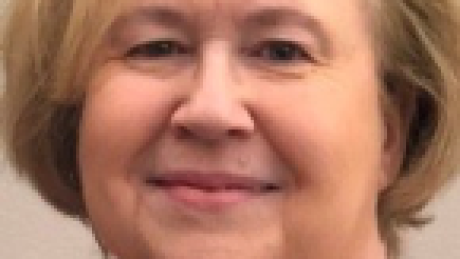 Pam Kelley is the Product Line Manager for Wolters Kluwer Tax and Accounting workflow solutions, including CCH Axcess Practice, CCH Axcess Workstream CCH Axcess iQ and CCH ProSystem fx Practice Management. She has been with Wolters Kluwer for almost 20 years, first as a business analyst, then product owner, before moving to product management earlier this year. Prior to working for Wolters Kluwer, Pam's background includes working as Development Manager for another time, billing & workflow solution provider as well as Accounting Manager in private accounting.
November 15
Damon Russel is the Product Line Manager at Wolters Kluwer responsible for driving strategic development, sales and retention, and portfolio management of document management and client collaboration solutions for Tax and Accounting Professionals. He has over 10 years of experience delivering enterprise software solutions for Wolters Kluwer customers and their clients around the globe.
November 15
Kniss hid his scheme by, among other things, providing clients with misleading account statements, according to prosecutors. For example, he sent monthly statements to investors that falsely said they were making 8%.
In fact, Kniss commingled client funds, using some of the money to repay earlier investors and converting about $529,000 for his personal use — an amount that he was also ordered by Judge Mosman to repay to former clients. Kniss also used some client funds to make a personal investment in a retail marijuana business.
Prosecutors had recommended to the judge a sentence of 41 months in prison.
"While it is true Kniss did not start Iris Capital intending to defraud his investors, he
resorted to that almost immediately because it was almost immediately apparent his investment model would not work and he did not have the tools to make it work," prosecutors wrote in their own memo to the judge.
Kniss has two client complaints listed on his FINRA BrokerCheck record; they were settled for $25,000 and $13,700. The Oregon Department of Consumer and Business Services barred Kniss in 2015, according to BrokerCheck.