Buzz Aldrin drops trust fund dispute against children
March 19, 2019, 2:55 p.m. EDT
Apollo 11 astronaut Buzz Aldrin dropped a lawsuit against two of his children — a legal spat that included control of a trust fund and which extended to Morgan Stanley, custodian of the astronaut's trust.
It is the latest high-profile family trust fund disagreement to drag a wealth management firm into the middle of a fight.
"This is not at all unusual. And not just for the Morgan Stanleys of the world," says Steven Siegel, president of tax consulting firm the Siegel Group, who was not affiliated with the case.
In the Aldrin family dispute, Buzz Aldrin filed a lawsuit last year in a Florida court accusing his son Andrew and Christina Korp, who is COO of both the Aldrin Family Foundation and the ShareSpace Foundation, of improperly assuming control of his trust money, personal credit cards and bank accounts.
The former astronaut's 58-count complaint, filed in the 18th Judicial Circuit Court of Florida, included allegations of constructive fraud, conspiracy and exploitation of the elderly. His suit also named his daughter Janice and five enterprises, foundations, institutes and centers, four of which bear his name in the titles.
Last month, Morgan Stanley filed a motion notifying the Florida court it had received conflicting instructions regarding Buzz Aldrin's trust. A wealth management associate at Morgan Stanley received a letter from Charles Nash, the attorney representing fund trustee Andrew Aldrin, that instructed the office not to transfer any assets within the trust without Andrew Aldrin's consent, according to the letter attached to the firm's court filing.
Soon after, Buzz Aldrin's attorney sent Morgan Stanley a different letter instructing the office to distribute the assets in the trust fund to Buzz Aldrin, according to the firm's motion. Morgan Stanley requested the court determine which party owned and had control of the accounts, in order not to expose itself to liability.
Trust fund disputes often land in court and advisors can easily end up in the middle, asking a judge to determine ownership of assets, Siegel says. The stakes are high as firms do not want to open themselves up to legal liabilities by distributing assets to the wrong party.
They "need to be thinking about guaranteed income streams" because there's "not a lot of time for recovery," an expert writes.
November 15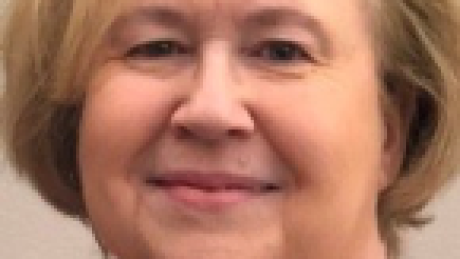 Pam Kelley is the Product Line Manager for Wolters Kluwer Tax and Accounting workflow solutions, including CCH Axcess Practice, CCH Axcess Workstream CCH Axcess iQ and CCH ProSystem fx Practice Management. She has been with Wolters Kluwer for almost 20 years, first as a business analyst, then product owner, before moving to product management earlier this year. Prior to working for Wolters Kluwer, Pam's background includes working as Development Manager for another time, billing & workflow solution provider as well as Accounting Manager in private accounting.
November 15
Damon Russel is the Product Line Manager at Wolters Kluwer responsible for driving strategic development, sales and retention, and portfolio management of document management and client collaboration solutions for Tax and Accounting Professionals. He has over 10 years of experience delivering enterprise software solutions for Wolters Kluwer customers and their clients around the globe.
November 15
"An advisor is probably doing the right thing by waiting on the sideline for the combatants to get a winner," he says.
It's critical for advisors to consult a lawyer if it is unclear who owns or has access to the assets, especially if clients reside in different states, according to Alan Foxman, senior consultant and vice president at NCS Regulatory Compliance.
"An investment advisor isn't expected to be an attorney and can't be expected to know all of the intricacies of the various state laws that might come into play if they have clients in other states," he says.
A Morgan Stanley spokeswoman, Buzz Aldrin's attorney and Christina Korp's attorney declined to comment. Aldrin and his children did not respond to a request for comment.
"All of this is being resolved within the family," Andrew Aldrin's attorney, Nash, says.
The former astronaut and his family are due to celebrate the 50th anniversary of the Apollo 11 space mission this July.