UBS CEO Ermotti buys $13.1M of shares after investor day
October 29, 2018, 5:43 p.m. EDT
UBS Chief Executive Officer Sergio Ermotti bought $13.1 million of shares in Switzerland's largest bank shortly after its investor day.
A spokeswoman for the bank confirmed the purchase after Switzerland's SIX Exchange reported Monday that an executive had bought 1 million shares on Oct. 26, the day after the event in London.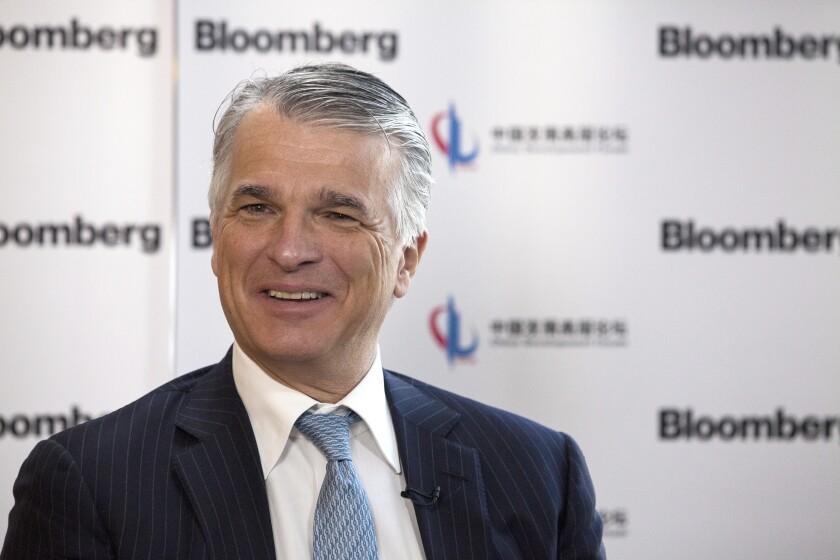 Wells Fargo welcomed 22 active duty members to its corporate office as part of a corporate fellowship program.
32m ago
Know a talented young advisor? Now's your chance to nominate them for the annual On Wall Street rankings.
1h ago
The deal would consolidate an industry under pressure from a price war.
3h ago
Reuters reported the news earlier.
Management purchases are generally seen as a sign of confidence in a company and the news may buoy UBS after its shares dropped by about a quarter this year, in line with a wider banking-sector decline.
Ermotti last week rejiggered UBS's key financial targets for the second time this year and outlined how the bank is seeking to win over American billionaires by boosting recruitment in the U.S. and expanding a push into Asia.