Stock trader pleads guilty to bribes for lucrative IPO tips
October 01, 2018, 7:45 a.m. EDT
A New York stock trader pleaded guilty to paying thousands of dollars in cash bribes to a broker at an investment banking firm in exchange for preferential access to lucrative IPOs, New Jersey U.S. Attorney Craig Carpenito said.
Adam Rentzer, 52, of Roslyn, New York, admitted Monday in Trenton federal court to one count of violating the Travel Act by engaging in commercial bribery. He faces as long as five years in prison and a fine of $250,000 when he's sentenced Jan. 11, according to the U.S.
Rentzer was described by prosecutors as a trader who bought and sold securities in initial and secondary public stock offerings, including those marketed by two New York-based investment banking firms that employed broker Brian Hirsch.
Rentzer admitted that between mid-2013 and January 2017, he and an unidentified co-conspirator paid cash kickbacks to Hirsch -- who worked on the wealth syndicate desk — based upon an agreed-upon percentage of the profits realized from the sales of shares purchased in the stock offerings, Carpenito said.
Prosecutors said that by accepting Rentzer's bribes, Hirsch knowingly violated policies and procedures of both brokerage firms that employed him. While the government didn't identify Hirsch's employers, FINRA records show Hirsch worked at Barclays from 2008 to 2015 and then at Stifel from 2015 to 2018.
They "need to be thinking about guaranteed income streams" because there's "not a lot of time for recovery," an expert writes.
November 15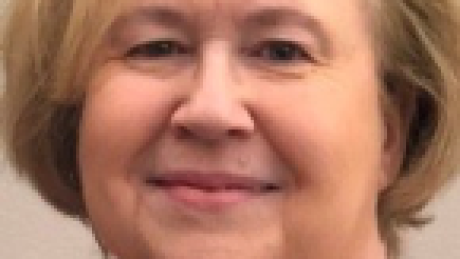 Pam Kelley is the Product Line Manager for Wolters Kluwer Tax and Accounting workflow solutions, including CCH Axcess Practice, CCH Axcess Workstream CCH Axcess iQ and CCH ProSystem fx Practice Management. She has been with Wolters Kluwer for almost 20 years, first as a business analyst, then product owner, before moving to product management earlier this year. Prior to working for Wolters Kluwer, Pam's background includes working as Development Manager for another time, billing & workflow solution provider as well as Accounting Manager in private accounting.
November 15
Damon Russel is the Product Line Manager at Wolters Kluwer responsible for driving strategic development, sales and retention, and portfolio management of document management and client collaboration solutions for Tax and Accounting Professionals. He has over 10 years of experience delivering enterprise software solutions for Wolters Kluwer customers and their clients around the globe.
November 15
John Carman, a lawyer for Rentzer, didn't immediately respond to a voicemail message seeking comment on the plea.
Hirsch pleaded guilty to the bribe scheme in December and is scheduled to be sentenced Nov. 18, prosecutors said.
The SEC filed a parallel civil complaint against Rentzer. According to the suit, regulators said that in most instances, Rentzer sold his stock into the market as soon as possible and turned a "substantial profit" estimated to be about $800,000. Rentzer also secretly shared his profits with Hirsch in the form of about $200,000 in cash kickbacks, according to regulators.