Merrill executive spared any fine after BofA's $415M penalty
September 05, 2017, 9:19 a.m. EDT
Bank of America's Merrill Lynch unit paid $415 million last year to resolve allegations that it misused customers' cash. On Friday, the SEC finally got around to settling a case against the former bank executive who it said was ultimately responsible.
His penalty was considerably lower: Nothing.
William Tirrell, the former head of regulatory reporting at Merrill Lynch, negligently caused the firm to violate securities rules, the SEC said in an order Friday. The regulator ordered Tirrell to "cease and desist" from any future transgressions.
"The terms of the settlement ― no fine, no suspension, no penalty ― speaks for itself," Steven Witzel, Tirrell's attorney, said in an emailed statement. "After four years of investigation by the SEC, Mr. Tirrell is more than ready to put this matter behind him and move on with his life."
SEC spokeswoman Judith Burns declined to comment. The agency didn't issue a press release announcing the settlement with Tirrell.
The SEC's June 2016 settlement with Merrill Lynch was one of its biggest cases of the year by dollar amount. The firm admitted wrongdoing over allegations that it engaged in a series of complex options transactions from 2009 to 2012 that freed up billions of dollars per week that the firm used to finance its own trades.
They "need to be thinking about guaranteed income streams" because there's "not a lot of time for recovery," an expert writes.
November 15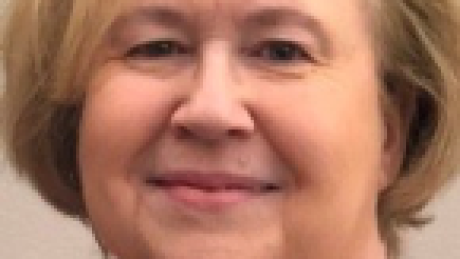 Pam Kelley is the Product Line Manager for Wolters Kluwer Tax and Accounting workflow solutions, including CCH Axcess Practice, CCH Axcess Workstream CCH Axcess iQ and CCH ProSystem fx Practice Management. She has been with Wolters Kluwer for almost 20 years, first as a business analyst, then product owner, before moving to product management earlier this year. Prior to working for Wolters Kluwer, Pam's background includes working as Development Manager for another time, billing & workflow solution provider as well as Accounting Manager in private accounting.
November 15
Damon Russel is the Product Line Manager at Wolters Kluwer responsible for driving strategic development, sales and retention, and portfolio management of document management and client collaboration solutions for Tax and Accounting Professionals. He has over 10 years of experience delivering enterprise software solutions for Wolters Kluwer customers and their clients around the globe.
November 15
The options transactions had no economic purpose, and were done to reduce the amount of money that Merrill Lynch had to have on hand to meet customer claims. While no customer money was lost, clients would have been exposed to "significant risk" had Merrill collapsed at the time the infractions were occurring, the SEC said.
"The settled order expressly acknowledges that no investors were ever harmed by the trade at issue, and that there was no intentional misconduct," Witzel said.
The SEC filed its lawsuit against Tirrell in June of last year. The agency now has different leadership. Its chairman is Jay Clayton, a former Wall Street deals lawyer appointed by President Trump. The agency also has new officials overseeing its enforcement division.